The rooms
3 rooms (7 persons) with their own private shower. Toilets are also private, but are located ouside the rooms.
1 main room.
Room "Millepertuis" - 2-3 persons - 1 dual bed 160cm + 1 single bed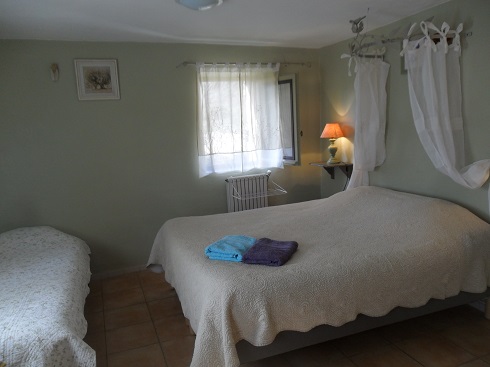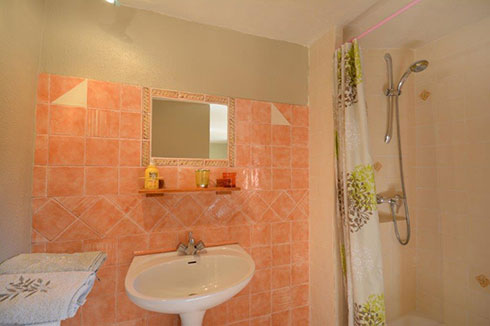 Room "dame de onze heures" also called "Ornithogale" - 2 persons - 1 dual bed - 160cm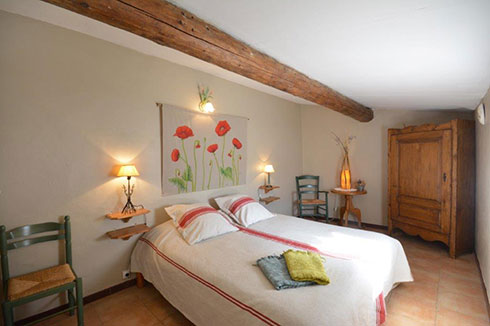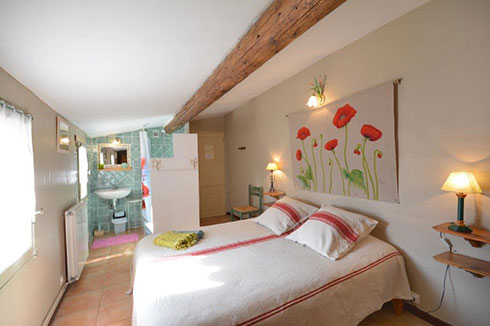 Room "miroir de venus" - 2 persons - 1 dual bed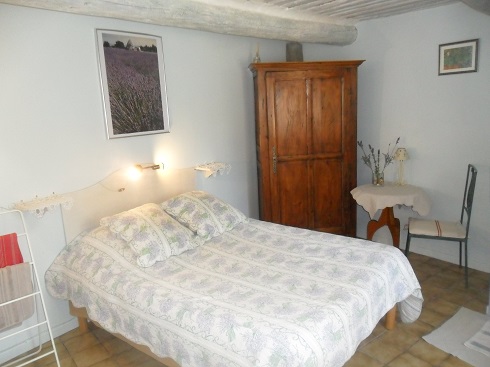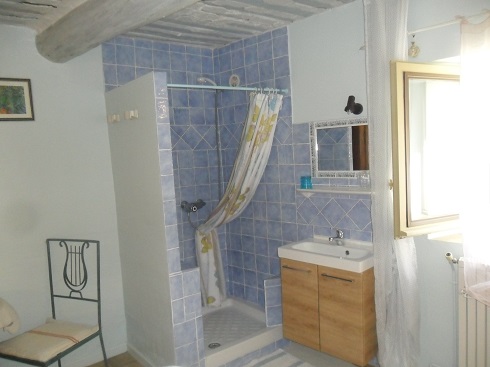 Main room
A spacious living area with authentic provencal ceilings organized into two levels. One part including a arge and fully equiped kitchen, and the other part composed of a living room.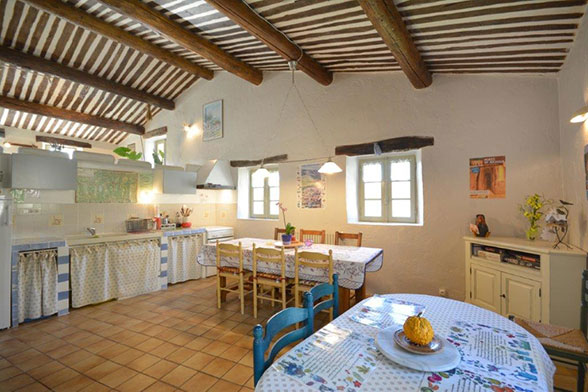 Full traditional breakfast is served in the dining room, garden area.